Axelos training courses to certify on frameworks and methodologies
Spectrum Networks is an authorized partner for Axelos in the Middle East (UAE, Saudi Arabia, Qatar) & APAC (India, Singapore) region. Axelos is responsible for developing, enhancing and promoting the best IT practices and frameworks. These methodologies are used globally by professionals working primarily in IT service management, project, programme & portfolio management and cyber resilience.
Axelos trainings such as ITIL and PRINCE2 will empower you with the skillset to understand the most widely recognized framework for IT and digitally-enabled services in the world. We have been consistently delivering online Axelos training courses as well as offline for various blue-chip corporations across Mumbai, Delhi, Bangalore, Dubai, Abu Dhabi, Riyadh, and other regions. Axelos certifications like ITIL Certification & PRINCE2 Certification provides comprehensive, practical and proven guidance for establishing an effective service management system. 
Explore upcoming Axelos Training classes.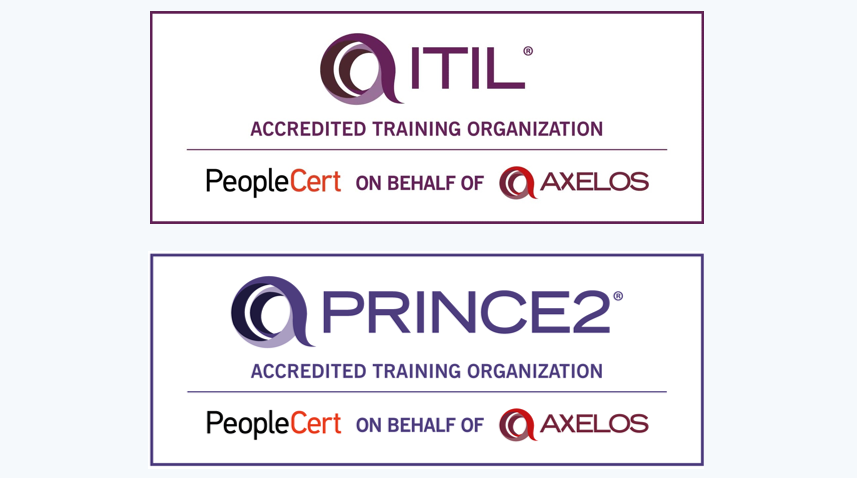 Enquire Now
request for : {{formData.CourseName.length>34?formData.CourseName.substr(0,34)+'..':formData.CourseName}}​
Enquire Now
Course : {{formData.CourseName.length>34?formData.CourseName.substr(0,34)+'..':formData.CourseName}}
​